For the City Photos
Our biggest Compassion Initiative of the year was today, our "For The City" event. We blessed individuals in our community with a garage sale, oil changes, hair cuts, family picture, kids events…all for free. It was a great day. Our volunteers were awesome and we got to meet some great people.  forthecitythecrossing: We had a great day serving our community. Here are a few...
1 tag
1 tag
Watch
BIG event coming up for us on November 10th.  forthecitythecrossing: Highlights of last year's event.
2 tags
2 tags
Prayer Day
Today is a Staff Prayer day for the Crossing. It means that we shut down the office and spend the day out in prayer for the church and for our own relationships with God. It is a day of contemplation, meditation and rejuvijnation. Here are a few things I will be praying today, I would love for you to join me in them when you have the time and space to do so: Our House - We are keeping this at the...
2 tags
Summer Splash
On Saturday our church was set to host a community event called Summer Splash for families and kids to come out and enjoy the fleeting days of summer. The day was definitely a "splash"…but unfortunately it was because of the unexpected rain that would not let up. We had to cancel the event.  Here is a peak of what would have been at our local parK: Even though we got...
2 tags
Rookie Pastor Post →
I love the work that Josh Tandy does over at Rookie Pastor. I had the privelege of following him as Student Minister in Moweaqua and have connected with him ever since. He and his wife just had a baby, so he took some time off from blogging but set up a great series called "Rookie Pastor Paternity Leave" in which he invited friends in to share a bit of their 'expertise.' I...
4 tags
4 tags
I Taught This Past Week... →
In my second week on staff at The Crossing I taught for our Sunday morning service. I was able to share a message that I used a few times in Illinois during our transition to Tulsa. The message on prayer fit into the 30 Days of Prayer that we are doing as a church. You can listen at the link above. 
4 tags
Community Partnerships
A big part of my role here at The Crossing is our community partnerships and compassion initiatives. We want to be a church that is working outside of our walls to help the community and reach those that are far from God. This morning I got my first experience of one of our new partnerships:          We were able to bless two elementary schools in the Bixby area as the teachers head back to...
1 tag
Church Planting
I'm learning a lot about being on staff in a young church. This week I have… Patched and painted drywall Aimed stage lights Decorated our "Item of the Month" stand Prepared to teach this week Prepared to lead our Guest Services meeting Been a part of creative meetings for upcoming series and church events Helped purchase updated technology for ministries …and...
1 tag
Prayer Update
We are selling our house. This prayer request will be at the top of the list until we sell our home. We know that God will send us a buyer, we are remaining faithful in prayer. Fall planning. The fall is a vital time for churches as people return to their schedules and get back into the routine of work and school. At The Crossing we are preparing for what God wants to do over the next few...
3 tags
30 Days of Prayer
Yesterday was our first official Sunday at The Crossing. It was exciting to be here, get settled in and start to meet the people we are going to serve. As fall approaches, a critical time for churches, the Crossing started 30 Days of Prayer. Each person went home with a sheet of specific items to pray for each day over the next 30 days. We won't see God work until we lay aside our pride and...
2 tags
3 tags
Prayer Update
Kate got a job! Thank you for all your prayers. Kate will be teaching middle school and high school students at Berryhill Public Schools. The school is located about 30 minutes away from our apartment and Kate is very excited about the opportunity. We still own a house. The last of the "big 3" of our prayer needs is to sell our home. We have listed with a realtor and feel confident...
1 tag
This Week
Today I arrived in Cleveland, TN with 15 high school students and 3 other adults for a week of CIY Move conference. It's my last trip leading our students from Moweaqua. This week definitely isn't about me, but seeing God show up in these students' lives. Kate is in Tulsa preparing for the fall. She had two interviews today at schools in Tulsa and one has already called back...
2 tags
Why We Are Excited About The Future
Five years ago I interned at The Crossing in Las Vegas. It was a crucial time for growing and learning about ministry. My experience changed the way I viewed the church.  August 1st we are moving to Tulsa to be a part of The Crossing in South Tulsa. We don't know where we will be five, ten or twenty years from now, but we know we want to be a part of The Crossing for a long time to come. ...
2 tags
Prayer Update
Kate's Job Interviews. Kate has two job interviews at middle schools in Tulsa on July 9th. She will be spending the week in Tulsa and hopes to set up a few more interviews. Pray for safe travel as she drives down and that God will provide her with a great job. CIY Move. July 9-14, I (Ryne) will be at CIY with our high school students. Pray for a safe time and a great final trip with our...
3 tags
Why Keep Church "Simple"? →
When starting a church from scratch, you get to choose what is most important to the life of your community. Here are some great reasons to keep the programming of the church limited to what is most important.
5 tags
Watch
One of the partners in the plant of The Crossing South Tulsa is Stadia. As we have been raising support, most people we have talked to are unfamiliar with the work of Stadia. I hope this explains more of what they do. The purpose of Stadia is to use its networks, planters and donors to help start new churches. They make sure churches are started correctly. They assess, coach and care for church...
2 tags
What I Learned This Week...
Your past matters. Your past shapes the expectations of your future.  Panera Rewards. This card seems like a great idea. Free pastries coming my way. A change in scenery can be helpful. Leaving what you're used to can help creativity grow.  No matter what you do, you'll have critics. A clear example. Preparing to move is hard. We have spent our summer doing a lot of things we...
4 tags
People Want To Give →
I briefly mentioned before that support raising is more about what you have done in the past than it is what you are doing right now. I saw a great example of that today when I read this article about Seth Godin's Kickstarter campaign. (BTW, I mentioned a Godin video last week) Godin raised $90,000 in 6 hours ($50,000 over his goal, which he met within the first 3 hours). People did not...
1 tag
What I Learned This Week...
The state of Oklahoma loves its NBA team. #ThunderUp I own too much stuff. We are sorting out what we will move and what we will get rid of. Feels nice to minimize our possessions.  Going home to preach is weird. This Sunday I'll be preaching at Lane Christian Church, the church where I was raised. I haven't done so since college. It's odd to think about preaching to the very...
3 tags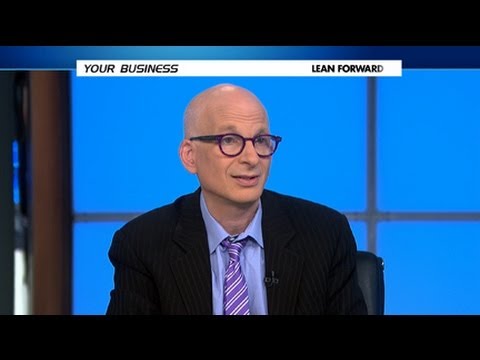 3 tags
Prayer Update
No big updates this week, just a reminder to continue praying for these areas… Kate's job hunt. We are continuing the process of finding a teaching position for Kate in the Tulsa area. Opportunities continuing to open up, but pray that God provides the right teaching environment for her. To sell our home. The process has been slow up to this point, but we just need the one right...
3 tags
Tulsa Facts
The city of Tulsa began as an oil-boom town. Tulsa Population: 391,906 Tulsa Metro Population: 937,478 In 2000 the population of Bixby (where the The Crossing is located) was 13,336, but in 2010 it was 20,844 and is one of the fastest growing communities in Oklahoma.  The average household income of Tulsa is $59,776. Tulsa has 140 parks stretching over 6,000 acres. Bixby is the...
5 tags
Clarity
"Simplicity is the ultimate sophistication." -Leonardo DaVinci "When the solution is simple, God is answering." -Albert Einstein "Less is more." -Ludwig Miles van der Rohe Read more about the need for vision and simplicity within the life of the church.
3 tags
What I Learned This Week...
On Monday I posted these church planting stats. Support raising is not as much about what you are doing right now as it is what you have done over the past 26 years (or enter your age here ____ ). We are receiving support because people have helped raise us, see the ministry we do and believe in us.  The Kingdom is much bigger than the local church and that is a beautiful thing. Social media is...
3 tags
Prayer Update
These are the areas that we need prayer for right now… Kate to find a job. The school that had contacted Kate about an interview has filled its positions. Continue to pray that God would create the perfect teaching opportunity for Kate. There a lots of opportunities open in Tulsa! To sell our home. It would be a big stress relief to have our house sold by the time we leave on August 1st....
5 tags
Why Plant Churches?
Between 50 and 75 U.S. churches close their doors every week. (Barna Research) More than 80% of the churches in the U.S. have plateaued or are declining. (Barna Research) In the United States alone, there are over 200 million unchurched people, making the U.S. the third largest mission field in the world. (Barna Research) Since 1991, the number of adults in the U.S. who do not attend...
3 tags
Support Raising
Tonight we had another chance to share our story about moving to Tulsa and the financial needs that presents. In the course of 3 1/2 weeks we have met with almost twenty people to present this story. That doesn't even include the letters we have sent out or individuals we have talked with on the phone. Of course it can (and will) be repetitive, but we walk away from each meeting even...
3 tags
Home for Sale. →
We have a HUGE prayer need to sell our home. Currently we are trying to sell it independently. Pray that God would send us the proper buyer for our home so that we can leave for Tulsa without the stress or worry of trying to sell it. (And feel free to share this ad with others!)
4 tags
Email Updates →
Sign up above to receive monthly email updates from Ryne and Kate. They will include stories of impact, specific prayer needs and financial updates.
3 tags
3 tags
Message on Prayer →
This past Sunday morning I had the chance to teach at FCC. We have been going through the book of Matthew. I shared on Matthew 6:9-13, the impact that the book The Circle Maker has had on me and a piece of the story of Kate and I moving to Tulsa. 
2 tags
Team Tulsa
The blog looks a little different now. We are really excited about our journey over the next few months as we prepare to move to Tulsa, OK and join The Crossing. We wanted this to be a place we could share about what God is doing. Until August we will be sharing periodic updates as we raise support before our move. We know God is going to show up in incredible ways. We'll also post...
"The essential part of creativity is not being afraid to fail."
– Polaroid co-founder Edwin H. Land. (via life)